Vijf (5) stappen om uw product online aan te vragen: stap 1) kies uw product en upload nodige stukken, stap 2) klik op 'In de winkelmand', stap 3) klik op 'Winkelmand bekijken', stap 4) klik op 'Doorgaan met afrekenen' en vul hier uw naam- contactgegevens in, stap 5) sla uw bestelbon welke u via email ontvangt op.
Bekijk dit kort filmpje hoe uw bestelling te plaatsen.

Om een hypothecair uittreksel te vervaardigen, verricht een MI-GLIS medewerker onderzoek in de Openbare Registers. Om dat onderzoek snel en vlot te laten verlopen, geef bij uw aanvraag aan wat het PerceelsID of Straatregisternummer is van het perceel waarvoor een uittreksel wordt aangevraagd. De perceelsinformatie kan gehaald worden uit deze online applicatie: https://www.miglis.sr/percelenonline/
Klik op het te onderzoeken perceel. Een venster gaat hierbij open waaruit het Straatregisternummer of PerceelsID afgelezen kan worden. Geef die informatie mee in uw aanvraag hieronder.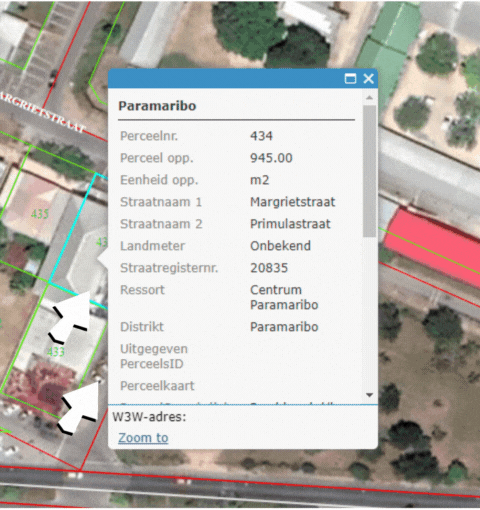 Indien u zelf niet komt ophalen, let op dat u uw ID kaart en het bestelbon of formulier meeneemt.